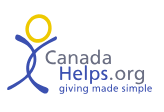 MCHS subscribes to Canada's platform for donating and fundraising online.
Donate Now Sometimes it become difficult to keep an artifact alive in the collection because of the high maintenance costs. We always look for lovers of history to adopt any of the artifacts they love.
Donate Now Internship programs are regular events in the Millbrook and Cavan Historical Society. They help to bring our youth closer to the history of our community. We are always on the look out for the sponsors for these programs.
Donate Now