Donations
Tax receipts will be provided for all donations of $15 and up.  Please be sure to include your name, address and contact information along with your donation.  NOTE: For donations up to $200.00, the combined federal and provincial tax rebate is 20%.  For donations over $200.00, the combined tax rebate is 40%.
The Historical Society continues to upgrade its archive retrieval resources and data collection systems to allow for genealogical inquiries and local historical research.
We welcome your support through donations to help us achieve our goals.  The Historical Society is a registered charity and issues receipts for all donations over $15.00.
Currently, in keeping with our partiality for the tried and true, the Historical Society remains "low-tech" and welcomes cheques made payable to the Millbrook and Cavan Historical Society, P.O. Box 334, Millbrook, ON  L0A 1G0.  Donations to further the efforts of the Historical Society can be made online through Canada Helps.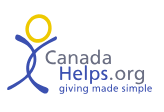 MCHS subscribes to Canada's platform for donating and fundraising online.
Donate Now Sometimes it become difficult to keep an artifact alive in the collection because of the high maintenance costs. We always look for lovers of history to adopt any of the artifacts they love.
Donate Now Internship programs are regular events in the Millbrook and Cavan Historical Society. They help to bring our youth closer to the history of our community. We are always on the look out for the sponsors for these programs.
Donate Now