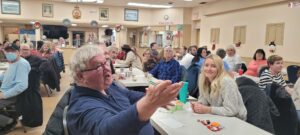 ICYMI:
It was a full house for Trivia Night at the Legion in Millbrook tonight! We had a blast.
Be sure to catch the next trivia night in March!
Want to know more about the MCHS?
Membership Fees for Individuals: $15 per year; $25 per family; $5 for students
Discover the Benefits of Corporate Membership
Watch for Sponsorship information to come
Thank you to the team at Whale Family Chiropractic!
We're pleased to announce that Whale Family Chiropractic is generously providing gold-level sponsorship for our 2023/2024 season!
Do more of what you love! Visit their website to view their full range of health and wellness services in Millbrook and Port Hope:
www.whalefamilychiropractic.ca
Please consider supporting those who support us